Introducing score projections in Star Spanish
If you're like most educators, you can't wait until the end of the school year to see if your students have performed and grown as you'd hoped or expected. Instead, you need data and insights during the year to help answer key questions like:
Are my students on target for reaching benchmarks?
How much growth are my students expected to achieve?
With score projections available for Star Assessments in English and now for Star Assessments in Spanish as well, you'll be able to make informed decisions and pivot instruction as soon as possible to get all students on the right pathway.
These new end-of-year score projections show the scaled score the student would attain if the student experienced typical growth (defined as an SGP of 50). The projections are included on the following Star Early Literacy Spanish, Star Reading Spanish, and Star Math Spanish reports*:
State Standards Mastery Report—Class (scaled score projections)
Record Book—Student Details (mastery projections)
Instructional Planning Report—Student (scaled score projections)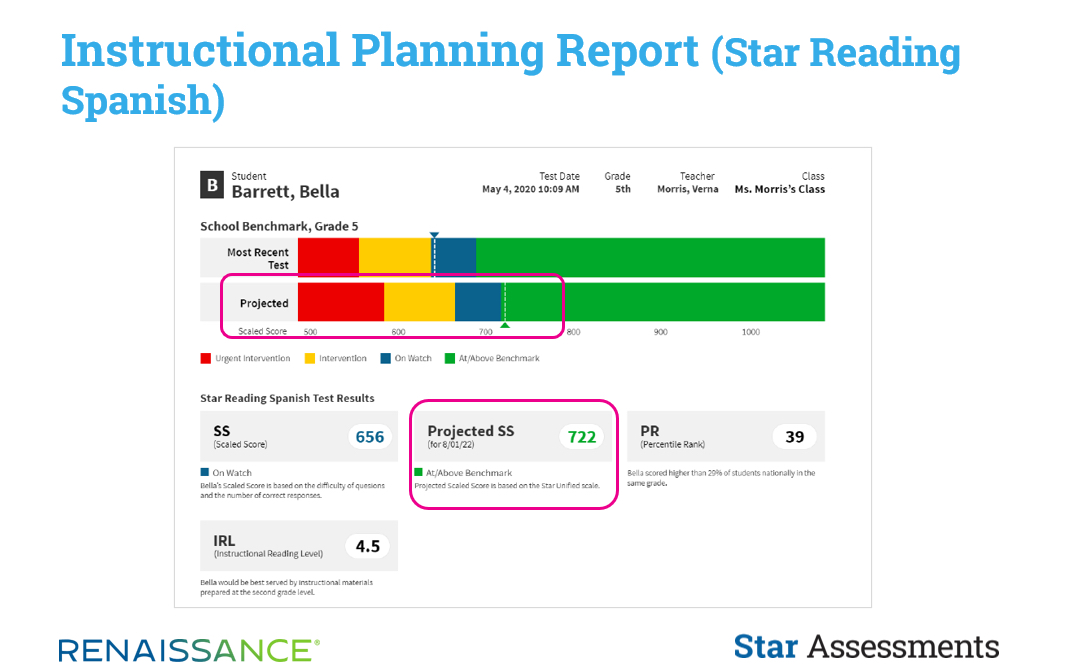 *Note that score projections for Star Assessments in Spanish are available for students in grades 1–8.