What we do
Accelerate learning for all
Renaissance is the global leader in pre-K-12 education technology.
students use our products across the world
of US schools use our solutions
countries use our solutions worldwide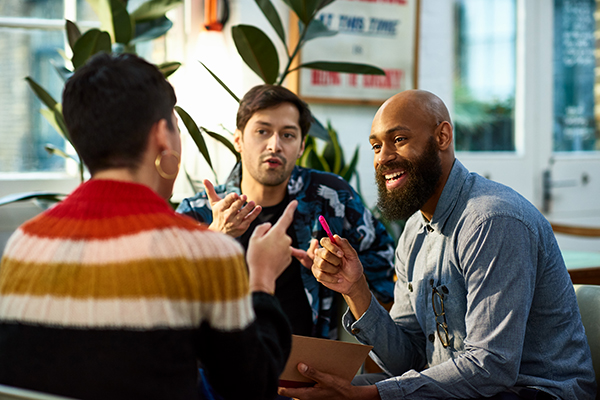 Video
Renaissance | Better Together
Renaissance is the ever-evolving global leader in education technology. We are dedicated to our mission and together we are reminded of the difference we make in schools every day. Here is our story.
Our values
Connected to our mission
Trust each other
We do what is right, communicate openly and honestly and uphold the highest standards of integrity and trust.
Win together
We are at or best when we embrace diverse styles and ideas, care for others and work collaboratively towards a common goal.
Strive for the best
We set high standards for ourselves, take calculated risks to drive innovation and deliver excellent work.
Own our actions
We own our goals and do what we say we will do. We deliver value for the business through financial discipline.
Grow and evolve
We believe that everyone can grow—our people, our students, our educators and our business.
Our commitment to
Diversity

,

Equity

, and

Inclusion

We recognize that to accelerate learning for all, we need to build a Renaissance for all. Our commitment to Diversity, Equity, and Inclusion shapes what we do each day—and drives a culture of continuous improvement throughout the organization.
Diversity
To create a bias-free and equitable talent acquisition and employee development process.
Equity
To promote educational equity by ensuring our products adhere to strict guidelines for content appropriateness—and reflect the diversity of today's classrooms.
Inclusion
To create an inclusive and attractive company culture for underrepresented employees.
Accelerate learning for all by building a Renaissance for all
Learn more about our commitment to Diversity, Equity, and Inclusion.
Who we are
People first
Here at Renaissance, you are appreciated and rewarded for your individual leadership and the passion you bring to work every day. You are our top priority.
Live your best life
Tuition Assistance (Up to $5,250)
Career Development Platform
Employee Assistance Program
Employee Well-being Program to Cultivate Healthy Habits
Premium Subscription to Calm
Create balance
Up to 20 weeks of Parental Leave (6 weeks unpaid, 14 weeks paid)
12 Paid Holidays
Paid Vacation Time Off
Flexible Work Schedules
Milk Stork: Breast Milk Delivery Service
Accelerate your health
World Class Benefits -Medical, Dental, Vision
Expert Second Opinion
Telemedicine
Accident, Critical Illness & Hospital Indemnity
Short and Long Term Disability Options
Weight Loss Program
Employee Assistance Program
Give back
Community and Company Events
Volunteer Days 16 Hours (Full Time), 8 Hours (Part Time)
Donation and Company Matching Opportunities
Thrive financially
Retirement and Investment Advice
401 (k) and Roth 401 (k)
Health Savings Accounts
Flexible Spending Accounts
Identity Monitoring Protection
Life Insurance with Company-Paid Premium
Voluntary Life Insurance for Employee, Spouse, Children
Employee Referral Program
Commuter Benefits
Do work that matters
Explore a career with Renaissance
Check out our current opportunities.