Introducing new Freckle math content for high school
Teachers and students alike love Freckle for math and how engaging and easy it is to use. We know that students at all grade levels can benefit from math practice, and we're thrilled to introduce new and expanded Freckle math content for high school.
Freckle for Math for High School includes engaging practice for Algebra 1, Geometry, and Algebra 2, and allows students to work on the content they need, in the environment that is right for them. Students who have utilized Freckle in earlier grades benefit from the same interface they are used to, but with a more mature homepage that offers them flexibility to customize their background and choose whether or not to display an avatar.
By default, students in grade 8 and up can access Algebra I, Geometry, and Algebra 2 practice from their dashboard. They simply select "High School" from their Math Practice menu, and then they can choose which course they want to practice. Teachers can also enable this content for younger students from their dashboard settings.
Within each course, Freckle will recommend a skill for each student to practice next, based on Renaissance's learning progression and the student's mastery data. If they aren't ready to practice a particular skill, they can choose "Review the basics" to practice the prior skills before moving on. If they struggle, they will see prerequisite questions and a video for additional support. When they master a skill, Freckle will automatically recommend the next skill up for them to practice. Students also have the freedom to choose any skill they'd like to work on, which keeps them engaged as they practice.
Students can see how they are doing and track their progress toward course mastery. They can identify their strengths and weaknesses skill by skill, with helpful proficiency reporting.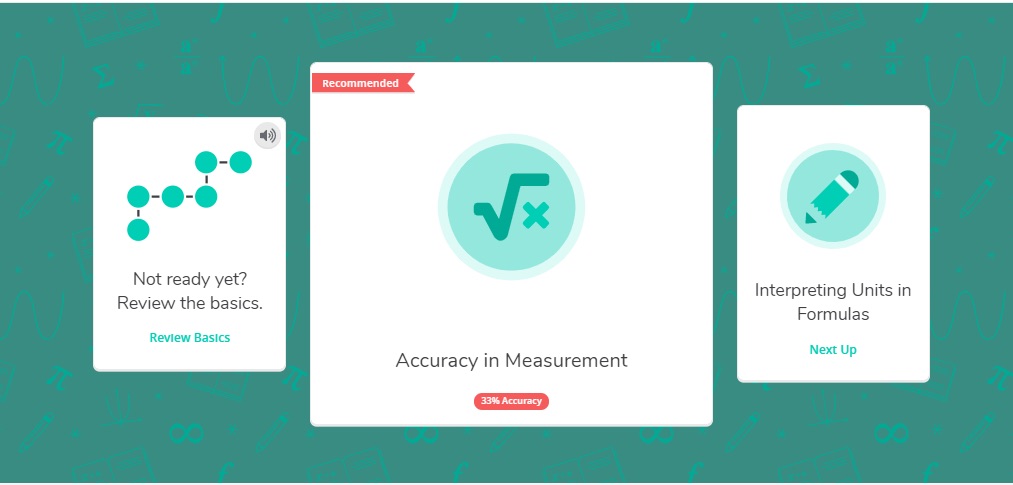 Teachers can explore high school standards from the Standards Page and have the flexibility to assign high school skills as Targeted Practice or Assessments. They can stay on top of each student's progress with access to a new report that shows student mastery of the skills in each high school course, and take additional action if needed.
With the addition of Freckle high school course practice, students have access to rigorous and valuable practice content for most high school math skills, enabling them to independently practice at their own pace and at the level that is right for them, keeping them motivated and engaged along the way.