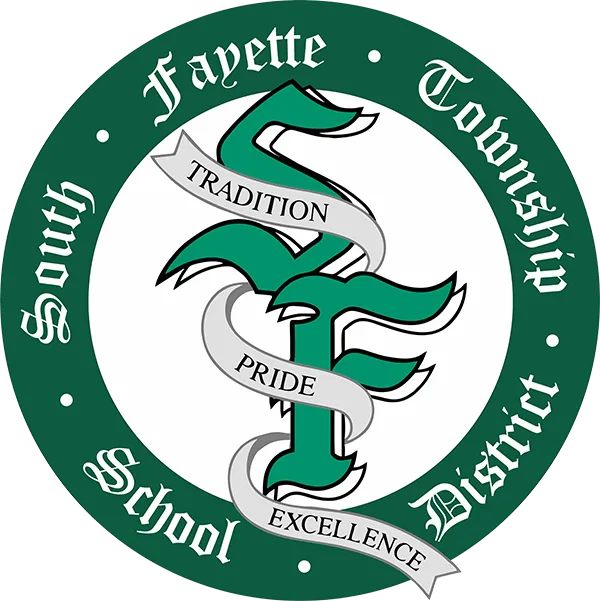 South Fayette Township School District
McDonald, PA
In partnership with the community, the mission of the South Fayette Township School District, a leader in innovation, is to elevate academic, artistic, and athletic excellence of the whole learner by inspiring the strength to be dynamic, ethical, and empathetic citizens who flourish in a global society.
---
Dr. Rachel Andler, Director of Student Support Services at South Fayette Township School District, identified the need for a social-emotional component in their return to school roadmap following COVID and sought a partner who could help deliver a light touch alternative to a mental health screener with which to implement such an initiative.
The challenge
An alternative assessment for back to school
The district already had in place a plan for assessing student performance academically when they returned to school, and they have a system of tiered supports. However, offering a mental health screener was a priority for the district and they knew it was impossible to give every student in the district a comprehensive mental health assessment due to the time and personnel commitment required. Renaissance Fundamentals provided an easy-to-implement solution to uncover the students who needed more in-depth mental health supports.
As a high-achieving district, South Fayette had a lot of students with increased levels of anxiety and worries over their learning and future academic success following COVID. The school board and parents were also concerned about learning loss. The district knew it was important to support these students socially and emotionally.
Dr. Andler sought a data tool to capture information that would indicate which students needed support and what type of support would be most beneficial to them. The goal was targeting and tailoring supports to individual students rather than prescribing a blanket program.
"We wanted to answer the question for our students: 'what do I need as a student to succeed, both academically and socially?' We have screeners for academics, but what about the mental health component for which we cannot capture that data? That was really our issue. How do we tackle that?"
Dr. Rachel Andler, Director of Student Support Services
The solution
A research-backed, easy-to-use screener mental health screener
South Fayette Township School District chose Renaissance Fundamentals because it addressed all of their needs. They needed a solution that would be easy to use, quick for teachers to implement, and that would provide a light-touch mental health screener that didn't require full assessments. In addition to the functional requirements of a tool to meet their needs, they needed the confidence that the tool would be research-backed and would fit their budget at the time of implementation and in the future.
Implementation
A fast, simple implementation
Dr. Andler noted that one of the key factors that made Renaissance Fundamentals a good fit was the ease of implementation and navigation, making it something that could provide results immediately. "One of the things that made Renaissance Fundamentals easier and quicker to roll out for our schools is how easily I could do the implementation without needing a large contingent from the district. Working with Renaissance Fundamentals staff, I was able to address issues immediately, walk through how to resolve them, and continue the rollout smoothly. The Renaissance Fundamentals team was incredibly responsive to our needs throughout the process, especially when uploading students to create survey sessions. We were able to set up and run our first administration of the system on time without an issue." "One thing that was very helpful for us was being able to see the data and immediately understand how to create a report, what information would be included in the report and what the colors meant in those reports. When you read so many numbers on a daily basis, it can all blend together and it's easy to miss things. Renaissance Fundamentals' Color-coded data presented in a user-friendly way enabling us to see immediately where action was and ensured we didn't miss anything important."
"Information was easy to drill down into and use in our SAP (student assistance program) process. We utilize the Renaissance Fundamentals data in our psychological evaluations and when we evaluate a student for special education. The Student Services team are able to utilize the data that's given to the teachers and the teachers can now easily read these reports and act on them quickly."
Impact
The appropriate supports at the right time to the students who needed them most
Using Renaissance Fundamentals data, South Fayette Township School District was able to direct the appropriate supports at the right time to the students who needed them most. This made Tier 3 interventions more impactful and allowed the district to take a proactive approach with Tier 1 and Tier 2 interventions. This ensured that 'at risk' students did not fall off track. The Renaissance Fundamentals intervention guide provided a valuable supplemental resource to act on data as well. As such, they plan to continue using Renaissance Fundamentals annually with their students and are actively helping other school districts in the region get the most out of Renaissance Fundamentals. "The intervention guide that comes with Renaissance Fundamentals has been very helpful in implementation as well. It's easy to reach a point of seeing a student that needs help, but then what do you do? What options are out there that aren't the typical cookie-cutter way of thinking about these issues? That was very helpful for our counselors evaluating data, SAP teams discussing the reports, and the psychologists who met with children."
"Renaissance Fundamentals gives us a way to bring the parents into the conversation more easily, creating a partnership approach that further helps students. It can be tough to have conversations with parents, because of those gray areas of mental health. There's a stigma to it and it creates friction in those conversations. What Renaissance Fundamentals does is help give that concrete data piece, and say, 'here is the objective data we captured. Here are some things we can do. Here are some things the school can offer, provide support, and if you're not interested in that, okay, but here are some other things on the outside like community resources that might be also supportive and helpful available."
"Like most school districts right now, South Fayette has been evaluating how to address the divisiveness of race in the school system and ensuring there are not points of trauma in the curriculum. We are really looking at our materials to address this and the data helps provide context for it. We are better able to target the grade levels and curriculum we need to focus on. This is an area in which we really use Renaissance Fundamentals on a different level, with how the social-emotional component really tires into all of these other pieces, weaving through not just academics but the social components."
South Fayette Township School District was able to quickly implement Renaissance Fundamentals and benefit from a light touch mental health screener to identify which students most needed additional support. Following the grueling year of COVID, this allowed Dr. Andler and her team to provide more individualized, timely support to students as they returned to school.