READING, MATH, EARLY LITERACY, & CUSTOM ASSESSMENTS
Early Learner, English Learner, Every Learner
Why overwhelm educators and students with testing? Streamline the assessment process with valid, reliable data to deliver the right instruction, at the right time, for the right reason. Get a complete view of students' progress at the grade, school, or district level, including achievement and growth measures.
Purposeful
The data and insight you need to inform instructional decisions, whether assessing in school or remotely.
Proven
Trust the validity and reliability of Star data, backed by research, validity studies, and millions of data points.
Powerful
Cutting-edge learning science, data analytics, and test design deliver maximum impact in minimal time.
Predictive
Statistical linking makes Star highly predictive of performance on state and other high-stakes tests.
EXPLORE THE COMPLETE STAR SUITE
Star tests for reading, math, early literacy, and custom assessment
Star Assessments for administrators, teacher, and family
Lead with confidence
View performance at the district, school, or grade level. Review performance and growth metrics so you can allocate resources to help all students succeed.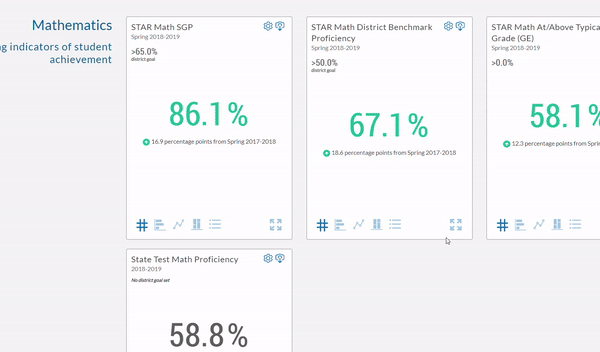 Teach with confidence
Stay informed with feedback and support that enables you to understand what every student knows and the best instructional materials to motivate and get every student excited about learning.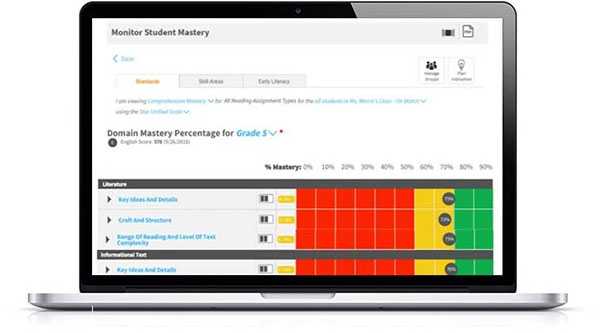 Support your child's success
Know your child's needs will be met with computer-adaptive tests (CATs) that screen students and measure progress, answering essential questions about your child's learning needs.​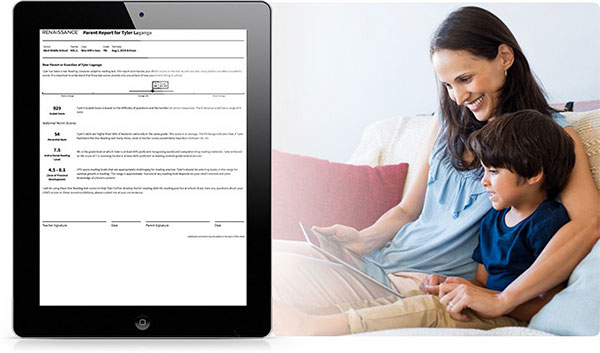 Explore additional features and reports
Discover how Star Assessments enable you to screen all students, set goals, monitor progress, track standards mastery, and predict performance—all on a state-specific learning path.
Let's talk about introducing Star Assessments in your school or district!